COVID-19 CORONAVIRUS Containment & Control Service
COVID-19 CORONAVIRUS Containment & Control Service
Infection control & decontamination
Experts in work place treatments for infection control, decontamination and infestation outbreaks
COVID 19 DECONTAMINATION SERVICE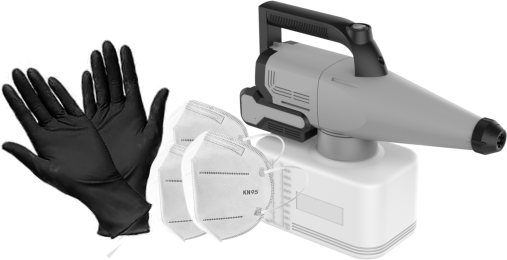 Our technicians visit your sites to decontaminate with high power ULV fogging equipment

Need a professional opinion?
For decontamination and fumigation advice or booking
mail@britishhygienecontrol.co.uk
At British Hygiene Control we specialise in decontamination and fumigation services, including for viruses such as COVID-19 (Coronavirus).
Our teams are fully RSPH (Royal Society for Public Health) qualified and trained in administering our services in a way that is safe for themselves and for our customers.
We have many years of experience in the successful use of a wide range of decontamination and fumigation products, and as well as virus decontamination, our services include heat treatment and clearance and fumigation following problems with pests.
'In the right hands effective ULV fogging with the correct products has been shown to kill all but 0.0001% of viruses and bacteria'
Coronavirus Decontamination Service
Step 1)
Initial free consultation with one of our qualified experts
Step 2)
Thorough risk assessment of the work required
Step 3)
Decontamination treatment plan in consultation with you
Step 4)
Training for procedures you and your staff should follow before and after treatment
Step 5)
Intensive ULV Fog decontamination and cleansing of touch surfaces using licensed product, which can take place out of hours
Step 6)
On-going support and advice as you get back to business
Note that with the on-set of COVID-19, many of our clients are booking regular decontamination treatments.
If you believe you, your business or staff have been exposed to Coronavirus, call or email us for a free consultation about our Coronaviris Decontamination Service
mail@britishhygienecontrol.co.uk
Are you in need of a high quality and robust ULV fogger to carry out decontamination work?